Blog Home
Thanksgiving Themed Movies to Watch This Month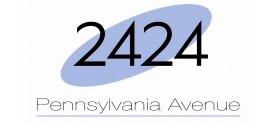 Thanksgiving is coming up this month, and that means traditions. Whether your traditions involve delicious food, gathering with loved ones, watching football, playing games, or doing crafts, the point is spending time together with those you love and expressing gratitude for all you have. Today, the 2424 Penn Blog has suggestions for another Thanksgiving month tradition: watching fall and Thanksgiving-themed movies. So, grab your family and friends, pop some popcorn, and watch one (or more) of these movies at your apartment this month.
"When Peppermint Patty ('C'mon, you can do it, Chuck!') and her friends finagle Charlie Brown into serving a traditional Thanksgiving dinner, it's up to Woodstock and Snoopy to make the day a success. Thanks to daring dishes like buttered toast and popcorn, and a memorable struggle with an uncooperative folding chair, Snoopy lends his own brand of wordless charm to the day's events. As the gang gathers around a ping-pong table for their unique meal, the true meaning of Thanksgiving shines through." A classic for parents and grandparents alike — and sure to become a fast favorite of younger generations.
"Sandra Bullock's Oscar-winning performance in The Blind Side made it one of 2009's most viewed box office movies. Bullock, who plays wealthy no-nonsense Southern mom Leigh Anne Tuohy, takes in Michael Oher -- a homeless football prodigy (Quinton Aaron) who eventually becomes a first-round NFL draft pick." The movie is a compelling account of actual events and one that's worth watching again and again. With great scenes and a moving message — particularly one that's shared during a scene about Thanksgiving dinner — we had to add this movie to our list of suggestions today.
"This 1987 film follows Neal Page (Steve Martin) and Del Griffith (John Candy) on a journey of Odysseus-like proportions. The impromptu duo's nearly failed attempt to return from a business trip in time for Thanksgiving dinner leads to a likable stint of self-discovery. Soon, each man realizes he isn't quite the easy-going-peach-of-a-guy he assumed he was, and we figure out that what started as a comedy offers a few redemptive lessons, too, like caring for a nearly total stranger." This movie is a gem when it comes to Thanksgiving classics. If it's not apart of your traditions, make it one this year!
Of course, if staying in your apartment watching movies isn't your style, you can head out to your favorite Washington D.C. area movie theater and catch what's on the big screen. Movie Insider has the info on what's currently in theaters and what's coming up soon.
We want to wish everyone in our apartment community a happy Thanksgiving! Thanks for reading today's post.