Blog Home
Sweet Snacks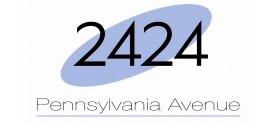 Welcome back to the 2424 Penn Apartments Blog! Today we are sharing some honey-sweetened snacks that you can enjoy at your apartment in celebration of National Honey Month! These tasty snacks all include the natural sweetness of honey. Head to your favorite grocery store or farmers market here in Washington D.C. to pick up some delicious local honey!
This ice cream is so delicious, and it's the perfect treat to share with friends and family. The recipe comes from Kitchen Treaty. To make this you'll need the following ingredients: heavy whipping cream, sweetened condensed milk, honey, and sea salt.
Need a sweet low calorie snack? This popcorn is perfect for your next movie night or to snack on while binge watching your favorite show on Netflix. You will need popped popcorn, sugar, salt, toasted sesame oil, black or white sesame seeds, non-stick cooking spray, honey, unsalted butter, and baking soda.
Need a healthy bite-sized snack? These granola cups are a great option! To make them, you will need the following ingredients: old-fashioned oats, coarse almond meal, shredded coconut, ground cinnamon, kosher salt, coconut oil, honey, vanilla extract, almond butter, and strawberry jam. Use mini muffin tins to make them!
Sweet and spicy join forces in this savory snack that is perfect to munch on or serve as a side to a delicious dinner. You will need shredded sharp cheddar cheese, unsalted butter, honey, hot sauce, all-purpose flour, chopped fresh rosemary, and coarse salt.
This delicious dessert is perfect for birthdays and holidays. Make it for guests at a dinner party for a dessert that is sure to impress. The rich creaminess of the cheesecake and the crunchiness of the pecans create a nice contrast.
What are your favorite honey-sweetened recipes? Share them with the rest of our apartment community in the comments. Happy National Honey Month!