Blog Home
Super Snacks for the Super Bowl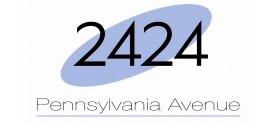 Are you ready for Super Bowl Sunday? It's coming up quicker than you may realize, and today the 2424 Penn Blog is sharing some snack recipes so you'll be ready for the big day whether you are hosting at your apartment or heading to a friend's place to watch the big game.
Homemade Soft Pretzels from Sprinkle Some Sugar
Soft pretzels and sporting events just seem to go together. Make your own soft pretzels to enjoy in your apartment using this recipe. Ingredients include active dry yeast, warm water, unsalted butter, sugar, salt, all-purpose flour, baking soda, water, salted butter, and coarse salt. Serve with mustard, nacho cheese, or your favorite dipping sauce.
Pepperoni Football from Delish
This giant cheese ball is shaped to look like a football and covered in mini pepperonis. Strips of mozzarella cheese slices are used to form the laces of the ball. Here is a list of all the ingredients you will need: cream cheese, shredded mozzarella, grated parmesan cheese, chopped parsley, minced garlic, crushed red pepper flakes, salt, ground black pepper, mini pepperonis, a slice of mozzarella cut into thin strips (for the laces), and crackers for serving.
Giant Philly Cheesesteak from Delish
You might not expect it, but you'll need a bundt pan for this recipe! Form the bread crust of your giant sandwich by baking refrigerated French bread dough in it. Other ingredients you'll need to pull off this hearty snack everyone can dip into include olive oil, an onion, bell peppers, sirloin steak, provolone, and salt and pepper.
Chicken Fajita Dip from Miss Information
A Super Bowl party isn't complete without some chips and dip! While a store-bought dip works perfectly well, if you want to make it a bit extra or show off your cooking skills, this recipe is a great one to try. We love the idea of using hot sauce for "an extra depth of flavor."
What are you most excited about for the Super Bowl? What are your favorite Super Bowl-inspired snacks? Share your ideas with the rest of our Washington, DC apartment community in the comments! Thanks for reading. Have fun!