Blog Home
Discover the Real Story of Thanksgiving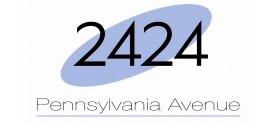 Last November, we shared a posts worth revisiting this year, Give Thanks for the Little Things, because it's always a good time to think about being grateful. This month, we want to add to that with a post about books to read about Thanksgiving and life in the early days of New England. Whether you celebrate the holiday in your 2424 Penn apartment here in Washington D.C., or head across the country, grab one (or more) of these titles to read over the long weekend.
Thanksgiving: The True Story by Penny Colman
"Every year on the fourth Thursday of November, Americans celebrate with a Thanksgiving meal. But what is the origin of this tradition? Did it really begin when the Pilgrims and Native Americans got together in 1621 in Plymouth, Massachusetts?
"In her signature narrative nonfiction style, Penny Colman paints a fascinating picture of this cherished American holiday. She examines numerous Thanksgiving claims which were antecedents to the national holiday we celebrate today, raises the turkey question—does everyone eat turkey on Thanksgiving?—and shows Sarah Josepha Hale's instrumental role in establishing the holiday. Get ready to delve into the rich past of Thanksgiving in an enlightening history that uncovers the true story."
1607: A New Look at Jamestown by Karen E. Lange, Ira Block (Photographer)
"1607: A New Look at Jamestown is the last word on America's first colony. With expert appraisal of new archaeological evidence, this National Geographic title stands alone for timely authority and visual appeal.
"Karen Lange's gripping narrative incorporates analysis of the latest discoveries from the Jamestown site. The text has been researched with the help of National Geographic grantee Dr. William Kelso. The pages come alive with Ira Block's stunning photography, detailing newly discovered artifacts, and highlighting authentic Jamestown reenactments. Compelling new theories, a National Geographic period map, and stunning reenactment photography take us back to Jamestown in 1607, where the course of our country's history changed forever."
The Witch of Blackbird Pond by Elizabeth George Speare
"Orphaned Kit Tyler knows, as she gazes for the first time at the cold, bleak shores of Connecticut Colony, that her new home will never be like the shimmering Caribbean island she left behind. In her relatives' stern Puritan community, she feels like a tropical bird that has flown to the wrong part of the world, a bird that is now caged and lonely. The only place where Kit feels completely free is in the meadows, where she enjoys the company of the old Quaker woman known as the Witch of Blackbird Pond, and on occasion, her young sailor friend Nat. But when Kit's friendship with the 'witch' is discovered, Kit is faced with suspicion, fear, and anger. She herself is accused of witchcraft!"
We hope you enjoy one of these books this month. What are you thankful for this year? Write it down and share with someone you love. Happy Thanksgiving to everyone in our apartment community! Thanks for reading today's post.