Blog Home
Becoming Your Best Self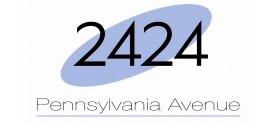 Improving yourself emotionally, mentally, physically, or any other way you see fit is a lifelong quest that we should all be paying attention to for a better and more fulfilled life, in or out of our apartments in Washington D.C. Today the 2424 Penn Apartments Blog has ideas for how you can re-dedicate yourself to improving yourself, this month and always.
Evaluate your strengths and weaknesses.
If you're not sure where to start, grab a notebook and start writing down the things you think you struggle within certain areas of your life. What stresses you out? What takes up too much of your time? See how you can make adjustments to your habits or your schedule to ease these burdens or improve how you interact with them. Be sure to also write down what your strengths are. It not only boosts morale, but it can also show you how you can use your strengths to improve on your weaknesses.
Do what you've always wanted to do.
We suggest making working on developing your hobbies or even completing your bucket list part of your goals this month and this year. This way you can look forward to your end goal and every step along the way. Now is the time to do what makes you happy or to branch out of your comfort zone to find a new passion. You never know how your life will change from it!
Ask for feedback.
Another way to discover your blind spots is by asking those around you (coworkers, friends, family members, neighbors, or even acquaintances) about how you affect them and how you're doing. Explain that you want to improve, and approach their criticisms as constructively as possible so you can move forward and make progress on your journey of personal growth. It takes patience and humility hearing these things, but these are important qualities that make you a better person in the long run.
What are your best tips for self-improvement? Share them with the rest of our community in the comments. Good luck!